About Us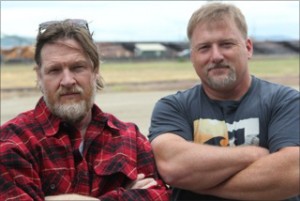 Donal Logue and Kevin Frison joined resources and interests in 2012 to begin Frison-Logue Hardwoods. Donal's passion for the Pacific Northwest, the outdoors and new business ventures blended well with Kevin's experience and skills in the tree service industry.  Frison-Logue Hardwoods strives to provide the highest quality kiln dried wood slabs, burls, custom lumber orders and beautiful table top slabs.
---
Kevin Frison, Owner/Co-President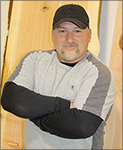 Kevin Frison is a business owner that has worked in the tree industry for over 25 years. Kevin's enthusiasm for customer satisfaction combined with his superb skills in custom milling and kiln drying the numerous species of wood found in the Pacific Northwest makes him the excellent choice for large or small hardwood orders. His skills and passion for producing high quality hardwood products enables customers to buy with confidence. Kevin specializes in using salvaged lumber and removed hazard trees to produce beautiful wood products for any order.
Donal Logue, Owner/Co-President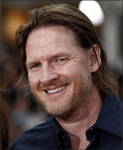 Donal moved to Shady Cove, Oregon in 2002 and in 2010 got his Class A CDL to drive big rigs. He started Aisling Trucking that same year. In 2012, Donal met Kevin Frison, a tree service business owner, and the two created Frison-Logue Hardwoods. They specialize in high-end, milled, slabs of Ash, Oak, Maple, Walnut and Madrone. Donal's only regret as far as his acting career is concerned is that it takes a lot of time away from his true passions: Trucking and Hardwood. (Read more about Donal and his acting career at his IMDB page.)